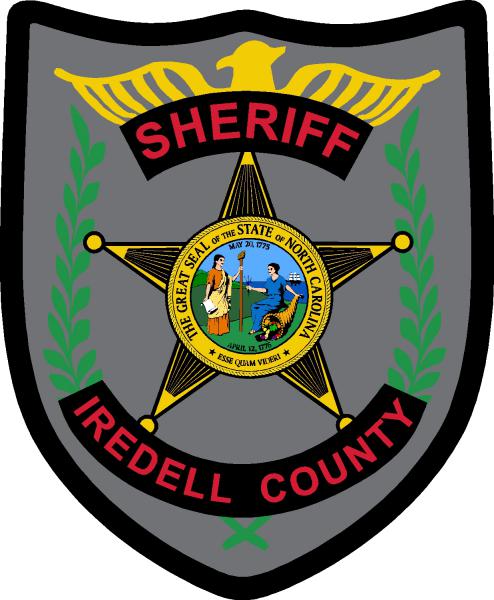 The Cool Springs Fire Department family photo is a hot one!

Live Burn Saturday Morning

Senior Firefighter Drake Dufault, March 24

Today members of our department conducted a live training burn of a vacant house on Mocksville Highway. In this training burn members are introduced to live fire situations within a semi controlled environment. This type of training is an invaluable tool for newer members as well as the experienced ones. This structure was donated by the land owner, Mr. Wilbur Reeves to allow room for a new home ... (Full Story & Photos)


BuckWheat Dr

Senior Firefighter Drake Dufault, January 17

On Wedesday evening Cool Springs was dispatched to assist Wayside on a structure fire. An off duty paramedic advised ECOM that it would be a working structure fire. Engine 2 and Tanker 1 responded. Engine 2 arrived on scene and the crew pulled attack lines and began fire attack. Do to hazardous road conditions all units had a slightly longer response time. Statesville E3, E4 along with Battalion ... (Full Story & Photos)

Outbuilding Fire

Deputy Chief Thomas Groff, December 17

On Sunday morning Cool Springs was dispatched to Evergreen Woods Dr in reference to a building fire. Smoke could be seen from a distance and units arriving confirmed fully involved our building fire. Crews found a small 8x8 building just about on the ground. ... (Full Story & Photos)

CPR Class

CSVFD, December 14

Cool Springs hosted a CPR class at Firehouse 1 for members and spouses, so if and when the time comes they will be ready to act. Members were trained on CPR and the use of the AED on adult,children, and toddler patients. Once everyone was proficient on CPR and the AED the instructor then went over choking patients. Members learned about the abdominal thrusts (Heimlich maneuver) for patients of ... (Full Story & Photos)

Fatal Mobile Home Fire Garden Valley RD

Senior Firefighter Drake Dufault, December 03

A man was killed early Sunday morning in a fire that destroyed an eastern Iredell County mobile home, officials say.

Officials have not yet released the man's name. He was the sole occupant of the home in the 400 block of Garden Valley Road, north of U.S. Highway 64.

The fire was discovered by a farm worker around 4:30 a.m., according to Andy Webster, fire chief at Cool Springs Volunteer Fire Department. ... (Full Story & Photos)


Smiles For Christmas

Senior Firefighter Drake Dufault, November 20

Smiles for Christmas
We would like to ask the community to help the NC Chpt. 13 Red Knights® put a smile on a child's face this Christmas- we are collecting "NEW" stuffed animals from now until Dec 8th. These will be delivered sometime after December 8th to Brenner Children's Hospital to the children before Christmas! This is a simple gesture of helping brighten a sick child's life and let them ... (Full Story & Photos)

North Carolina Fallen Firefighters

CSVFD, October 13

This was the third year members of Cool Springs Fire Department went to the state fair in Raleigh to work the North Carolina Fallen Firefighters booth. All proceeds go to the families and expenses dealing with the loss of a fallen firefighter in North Carolina. The booth was selling T-shirts, coats, bracelets, hats, key-chains, etc. They also had a raffle for a drone and grill. Members enjoyed working ... (Full Story & Photos)

Dedication and Open House

Senior Firefighter Drake Dufault, September 13

   


Come Meet the Firefighters that service you each and every day !!!


DEDICATION AND OPEN HOUSE AT THE FIRE STATION # 1

Sunday October 1,2017 @ 3PM 672 Mockville HWY

Please bring your friends and families out and enjoy the afternoon looking at our new house. We will have light refreshments available. See you then!
HURRICANE IRMA

Deputy Chief Thomas Groff, September 07

With the expected path of Hurricane Irma possibly impacting our area, please be prepared. Please take the time to read and educate yourself on what is needed in case of a weather emergency. As always we will be available to help our citizens in anyway possible. Everyone be safe and be prepared.... (Full Story & Photos)

Mobile Home Fire on Barry Oak Rd.

Deputy Chief Thomas Groff, August 05

On Saturday July 29 Cool Springs was dispatched to a possible structure fire on Barry Oak Rd. Cool Springs Engine 1 responded and advised ECOM of heavy black smoke visible from Hwy. 64 and Barry Oak Rd. Engine 1 and Rowan Iredell arrived on the scene about the same time and advised a fully involved mobile home and going to a defensive attack. Lines were pulled and Captain Jonathan Teague began the ... (Full Story & Photos)

---
MCC PUBLIC SAFETY TRAINING PAGE
---

---
Copyright © 2018 Cool Springs Volunteer Fire Department, Inc. Duplication of text, photos, or any other content on this website is prohibited without permission of CSVFD. If you would like to use our content, or you have a comment or suggestion, please contact us at info@coolspringsvfd.org.